Redmi K40 Pro
Offering affordable prices compared to the phones in the segment it has released, Redmi has once again demonstrated that it is ambitious with its new device, the K40 Pro. Under the title of Redmi K40 Pro features and review, we focused on Redmi's new device.
What are the Redmi K40 Pro Features?
Redmi K40 Pro features are as follows;
4.5 and 5G support
IPX3 water resistance
dual sim card
Fast charging feature
6GB RAM Memory
128GB internal memory
6.67 inch screen
2.84 GHz CPU 8 cores
85.4% screen-to-body ratio
fingerprint reader
IP5CX dustproof
1080 x 2400 FHD+ screen resolution
64MP main camera
8MP secondary rear camera
5MP third rear camera
1080p 20MP front camera
Android 11 R operating system
4520mAh battery capacity
AMOLED display technology
Corning Gorilla Glass 5 screen durability
Qualcomm Snapdragon 888 chipset
64-bit processor architecture
Adreno 660 graphics processor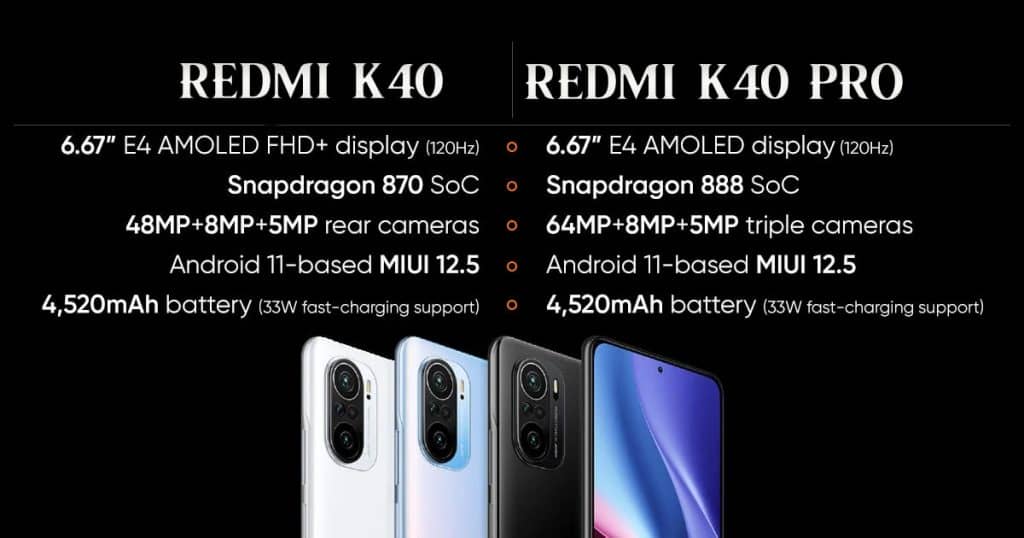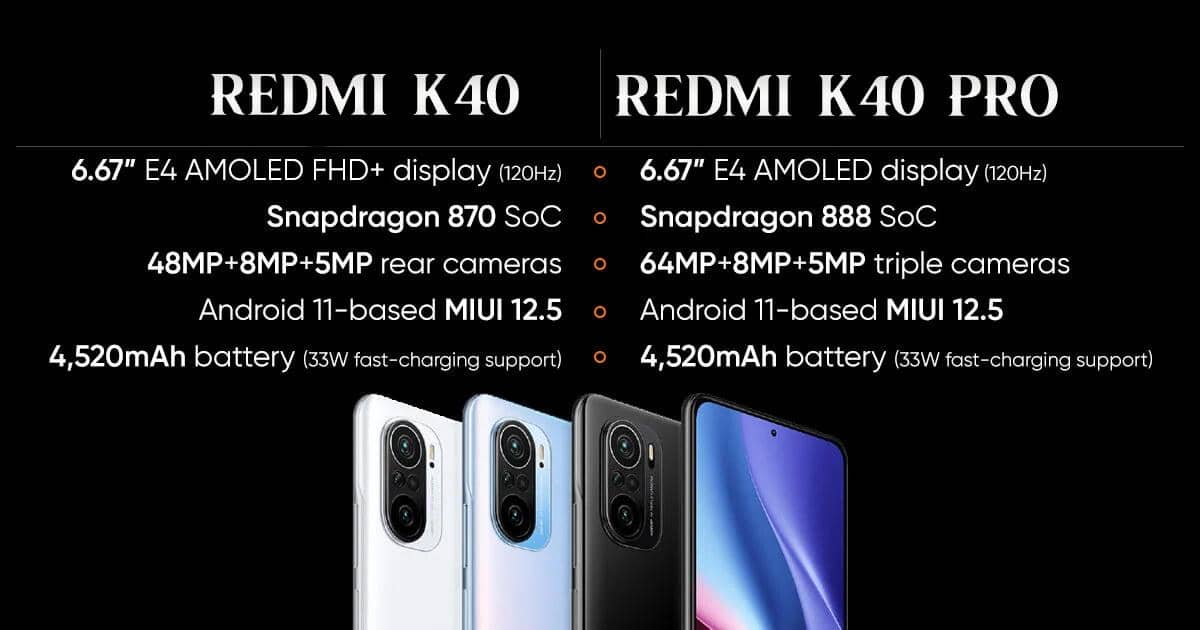 Redmi K40 Pro Review
The fact that the Snapdragon 888 processor was included, as in the Xiaomi Mi 11, was one of the most remarkable features of the Redmi K40 Pro. Having an AnTuTu score of 744,877 also welcomes us as a pleasing result.
It should be noted right away that it has achieved a successful performance in terms of graphics with the Adreno 660 graphics unit.
When we look at the memory features, we see that it is on sale with 128 and 256 GB internal storage areas. These features have now become a standard in new generation phones. However, the lack of memory card support among the Redmi K40 features is not ideal. It is among our expectations to have such a simple feature in every phone in that price range.
Its 20 MP front camera performs adequately for quality selfies. On the back panel, there are three cameras in total, 64 MP, 8 MP, and 5 MP. It is possible to talk about an adequate device with front and rear camera technologies. While the 8 MP rear camera offers a wide-angle lens, the 5 MP has macro shooting features. When we look at the 64 MP main camera, we see the f / 1.7 aperture.
Even though, the device has 33W fast charging unfortunately wireless charging is not available. Unfortunately, wireless charging is not available on the phone, which has 33W fast charging. The battery capacity, on the other hand, is sufficient for average uses and is 4,520 mAh. As with all devices, we expected more for the Redmi K40 Pro.
As a result, when we look at it; Aside from the lack of memory card support, we can say that it is an acceptable device with its general features. If we evaluate it on the basis of price/performance, we can say that it is an acceptable device.
Redmi K40 Pro Price
Compared to its competitors, Redmi has again introduced its device with a price tag that can be considered appropriate.
6GB / 128GB Redmi K40 Pro price: $435
8GB / 128GB Redmi K40 Pro price: $465
8GB / 256GB Redmi K40 Pro price: $510
The price of the standard model of the device is around 310 dollars. However, it should be noted that the above models are much more convenient in terms of performance and features.
More information :
Xiaomi Global丨Official Website
Keep Reading. OPPO Find X3 Pro Features, Review, and Price