Xiaomi Mi 11 Pro Features and Review
Xiaomi Mi 11 Pro, which is one of the new generation devices, stands out with its features, in its own segment. Alongside the features, we share with you our own short review.

What are the Xiaomi Mi 11 Pro Features?
Xiaomi Mi 11 Pro features;
3200 x 1440 screen resolution
6,81 -inch screen
208 grams weight
888 hip Qoulcomm Snapdragon
8 GB RAM Capacity
128 GB internal memory
20 MP front camera
50 MP rear camera with Samsung GN2 sensor
5G connectivity
5000 mAh Battery Capacity
Wireless and fast charge feature
Water resistance
Android 11 system system
These are the highlight features of the device.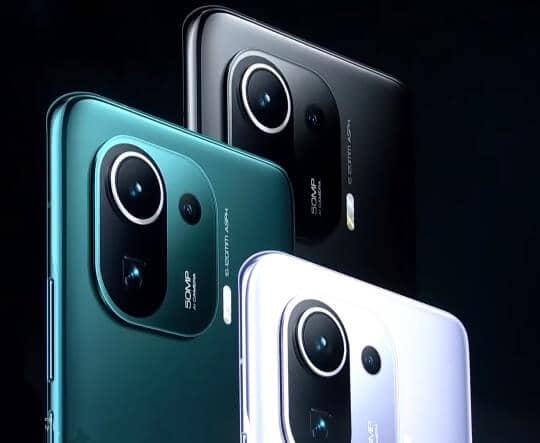 Xiaomi Mi 11 Pro Review
The camera details of the device are among the first striking features. With the Xiaomi Mi 11 Pro, which includes 50 MP Samsung camera technology, it is quite simple to capture wonderful photos. On the front camera, you can still get magnificently clear images and take your selfie pleasure to a privileged point.
When we look at the battery capacity of the Xiaomi Mi 11 Pro, we see that 5000 mAh built-in Li-Po battery technology is included. We can say that the device, which has features that match with the battery capacity, offers good performance in this sense. Although the battery capacity is acceptable, as technology lovers we expect a higher battery capacity from all brands for years for a phone in this segment.
The screen resolution of the device is sufficient to achieve a good performance, and the number of pixels per inch is 515 PPI, which is among the pleasing features.
The device, which has a screen-to-body ratio of 91.4%, the ratio could use some improvement. This feature doesn't match with the other features of the device. However, when compared to other brands in its class, it is possible to say that this rate is acceptable.
The fast charging features offered by the device have now become a norm for new generation smartphones. We see that the battery fast charging feature of the device, which offers an average of 40 minutes of fast charging, it takes roughly 36 minutes for 67W 100% charge capacity.
It is among the pleasing features that the internal memory options are focused on performance. In addition to 128 GB internal memory and 8GB, RAM features, 256/8 GB RAM and 256/12 GB RAM features appeal to those who seek a comfortable use.
We can say that the performance/price comparison of the Xiaomi Mi 11 Pro, which offers many more features such as proximity sensor, gyroscope sensor, and fingerprint sensor, is appropriate in general.
What is Android Root? Keep Reading.