Table of Contents
How to unlock Xiaomi bootloader.
All Mi phones are bootloader-locked. This is for the safe use of the phone. The bootloader must be unlocked to install 3rd party software such as TWRP.

What do you need to do to unlock the bootloader?
You need mi unlock tool. This program is official MI software.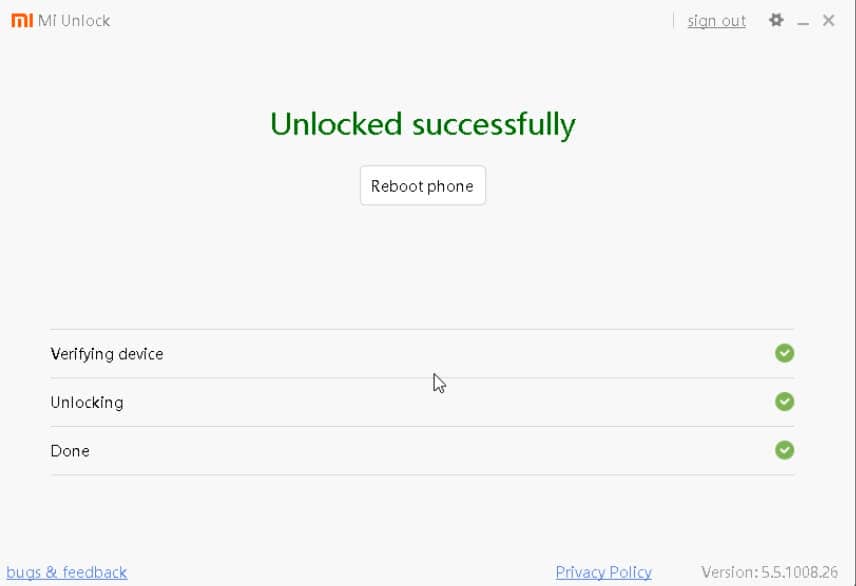 Attention, please.
After this process, all user data on the phone will be deleted and cannot be restored. Remember to backup essential data. All responsibility belongs to you.
Download Mi Unlock tool v5.5.1008.26 En and extract from the RAR archive.
Run miflash_unlock.exe; read and confirm the agreement. The next step is to sign in to the Mi account. Enter your phone number or Xioami account and password. A verification code will be sent to your phone as an SMS. Enter the incoming password into the program. Now it's time to turn the phone off and put it in fastboot mode. While the phone is off, press and hold the volume down button and plug the USB cable into the phone. Now press the unlock button. This process is completed in a short time.
If the program gives you time, you have to wait for that time. It usually gives 168 hours.
E-GSM Tool v1.4.3 has been released. Maybe you want to check.