E-GSM Tool v1.4.3
E-gsm tool is an excellent tool for android phones. E gsm tool supports many models.
Xiaomi – Mediatek and Qualcomm
Mediatek Section
Read Information
Remove FRP
Backup NVDATA
Restore NVDATA
Wipe NVDATA
Unlock Bootloader
Fix Null baseband
Repair Flash Mode and Meta mode
And more…
Qualcomm Section
Auto Repair – Connect phone to fastboot mode and start The program does all the operations automatically.
Repair Network
and more…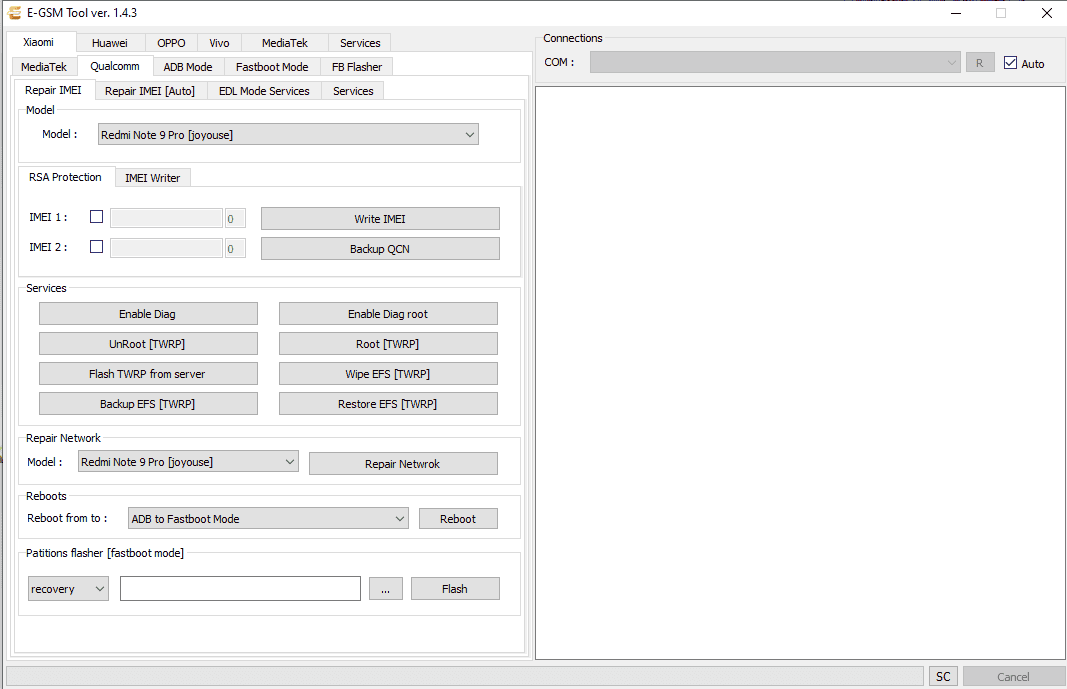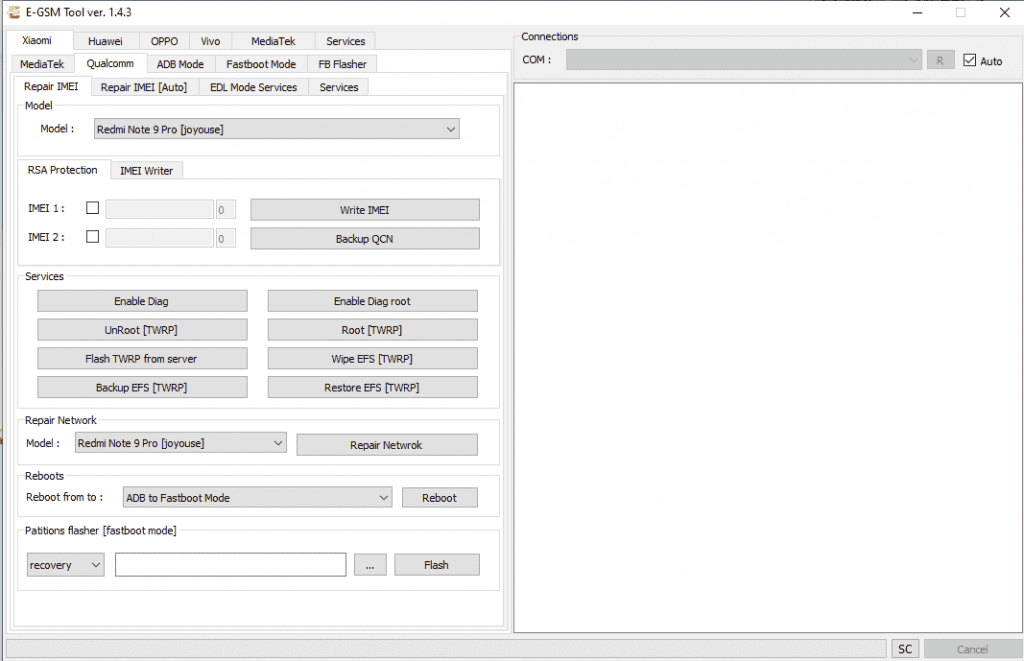 Huawei phones are supported
Mediatek
Reset FRP
Factory reset
Repair
and more…
HiSilicon
Remove FRP
Factory Reset
USB com 1.0 flasher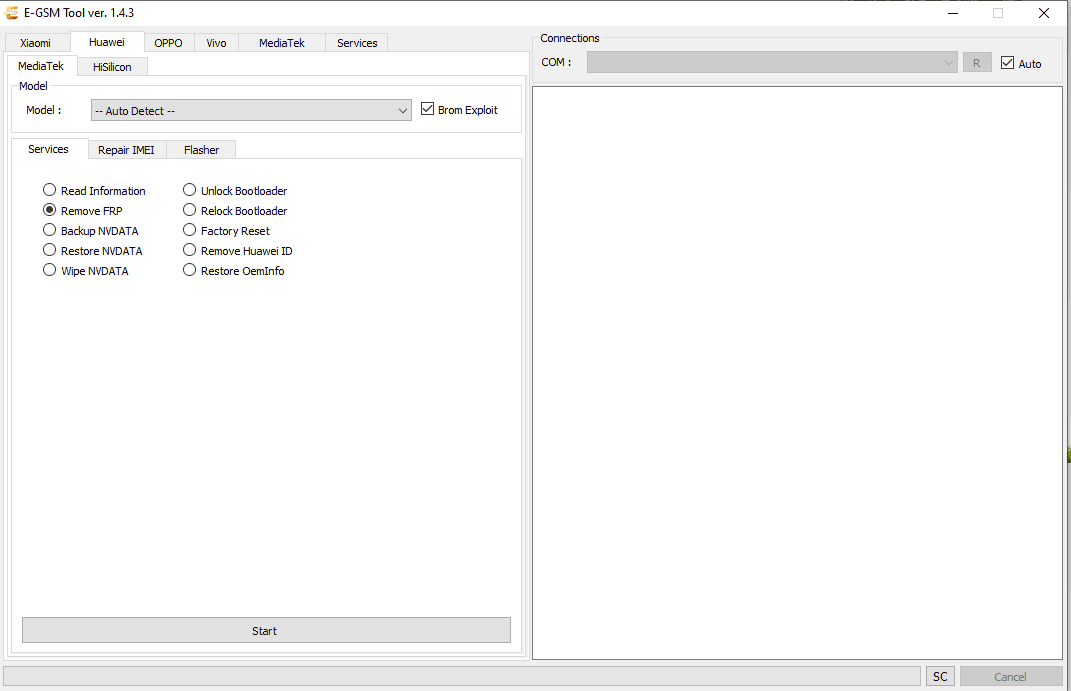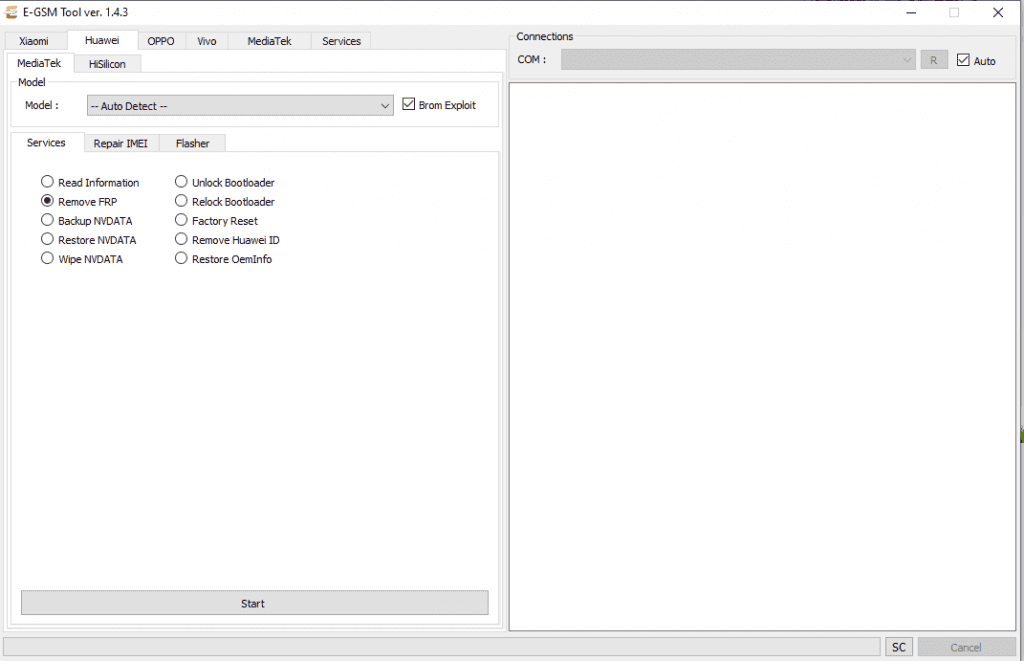 Oppo MediaTek factory reset, reset FRP, and more…
New release notes,
Add Auto Repair Xiaomi Qualcomm
No need select model
No need flash TWRP
No need Reset EFS
No need toot device
Connect phone to fastboot mode and start
Fix Enter Meta Mode Redmi Note 10 5G
Fix some reported Bugs
E-gsm tool 1 year fee 55$
We accept USDT
Network: Tron ( TRC20 ) TGDmMpfqeyCdBxGmSrRkB2xDXqpesGGqhk
Network: ERC20 0x52fcba0106c901d1195887e73db267e6ca9321ab
After making payment, create a username and password and send email this information to us. rootgsm59@gmail.com. Your account will be activated in a very short time.
After purchasing the program, you can get support through its Facebook page.