Nulled is a term that means enabling a licensed digital product to be used free of charge by making changes to the product. Nulled and cracked products are similar. However, nulled products are much more likely to have backdoors and malware.
Nulled is especially used in themes and plugins in web development. You can find content such as nulled A theme or nulled B plugin. People who provide this content, which is specified as nulled, claim that they offer all paid functions for free.
What does nulled mean?
A nulled theme or a nulled plugin is meant to offer premium functionality without paying for a license. It is actually a direct copy of premium content. It has been rendered null by making some changes in its codes.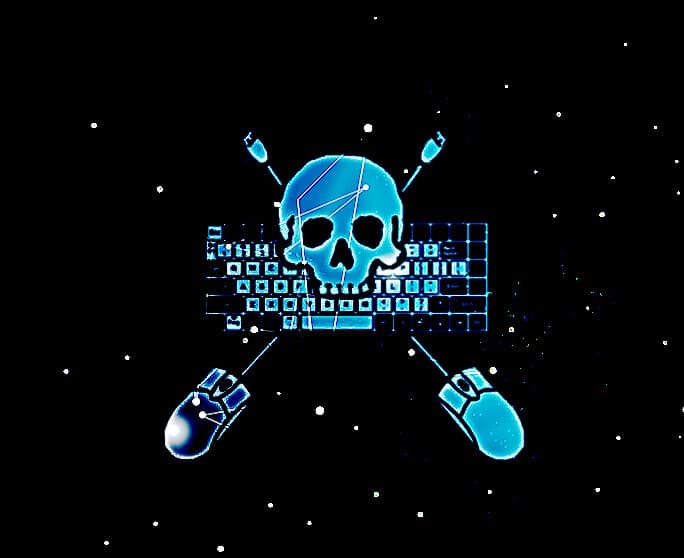 Nulled themes or nulled plugins can never fully offer premium functionality. The reason for this is the changes made in the codes. People who make the change often leave a backdoor in the theme or plugin. Thus, they can take action without the knowledge of the person using the nulled product.
Nulled themes and nulled plugins use the same brand name and same logo as their original version. Everything is to create the impression of reaching premium content. When the person receiving the nulled content needs support, they cannot find it. Because there is no after-support for nulled content.
How to detect nulled version?
The arguments used are generally the same when a nulled version of a theme or plugin is served. "Lifetime license" is the most used term. This allows the person to download and install the nulled version. The nulled version is easy to spot as it is offered by third parties.
It is not offered by the developer of the licensed product and is not included in the original site.
Nulled versions cannot be included in popular theme/plugin platforms.
The term "lifetime license" is generally used when offering a nulled version.
It is usually offered for free on third-party sites.
If the price of the digital product is excessively high, the nulled version can be sold with absurd discounts.
When you pay attention to such situations, you will not mix the licensed version with the nulled version. You should know that a 90% discount is highly unlikely. Otherwise, you can easily be deceived.
Why shouldn't you use nulled products?
If you use a content management system like WordPress, you need to install a theme or template to develop your website. Thanks to these, you determine the appearance of your website. You can look for a more attractive and functional theme. However, you might jump out of the frying pan into the fire.
1. Security and Privacy Issues
The security of your website is a priority for you. You have priorities such as using an SSL certificate and getting a reliable server service. If you use nulled theme/nulled, you will violate your security.
Those who offer nulled themes say they offer the premium theme for free, but they often leave a backdoor for themselves. Thanks to this backdoor, they can place links on your site without you noticing. They may post spam content and display ads on your site.
2. Lack of Support
After-sales support is one of the most important requirements when you buy a digital product. You are deprived of this support when you use a nulled digital product. Because no one (even those who offer the nulled version) will be responsible for the technical support of the relevant product.
When you encounter a problem, you have to find a solution yourself. Even if you are a highly experienced web developer, you may need documentation and extra information to intervene properly. Nulled versions do not contain such extra documents and information.
3. SEO Problems
By doing SEO studies, you can make an effort to rank your site much higher. Nulled themes/plugins complicate your work in this regard. Because such content contains spam links or malicious code. These effects on your site negatively affect all your SEO work.
Spam content does not only have technical impacts on your site but also has a negative impact on user experience. Sites with malicious content stay in the background in search engines. Even if you try hard to increase your site's ranking, you may not be successful.
4. Update Problems
Content management systems like WordPress release updates regularly. With these updates, the system is kept safe and gains new features. Similarly, themes and plugins are constantly updated. They are made compatible with the new version of the content management system.
If you use a nulled product, you will be deprived of these updates. Since you cannot update, you will have problems meeting the latest requirements. You have to deal with security vulnerabilities. Most importantly, you won't be able to take advantage of enhanced performance.
5. Legal Issues
Nulled themes/plugins do not contain any licenses and are therefore in stolen status. Those who provide nulled versions make copyrighted resources free by code manipulation. It is clear that this is not legal.
Although it's not very common, the theme/plugin developer can sue you when they realize you're using a nulled version. In this case, you will have to deal with legal proceedings. You may have to pay the lawyer and pay compensation if you lose the case.
Using nulled products means risking the reputation of your site and your business. When you want to use premium themes, you should set a budget or go directly to free themes. You should not forget that each theme has different alternatives. You do not need to resort to nulled products.
When was the first computer invented?