Mi 8 lite NV data
This problem may occur when a faulty software process is done to a Mi 8 lite (Platina) model.
What this problem or problems could be? (NV data corrupted) When a device with a changed IMEI number receives an update, a data corruption problem may occur. Installation of a false or incompatible QCN file installation corrupts EFS partitions and you receive an NV DATA CORRUPTED error.
Solution:
The link we provide contains an intact EFS backup file. In order to install the EFS backup file, the bootloader lock must be open and the device needs to have a TWRP installed. Start the phone in recovery mode. Go to the backup directory in TWRP, mark "only EFS" section, and start the process by pressing to "Swipe To Backup" button right below. Connect the phone to a computer via USB cable. Open the device's file system on the computer and go to the TWRP backup file. There is the corrupted EFS data that you have backed up. Delete the contents of the file, and replace them with the intact EFS files you just downloaded. Go back to your phone again, in the Restore section select the EFS partition and reinstall. Restart the phone, after the process NV DATA CORRUPTED error, must be fixed and the device should be working.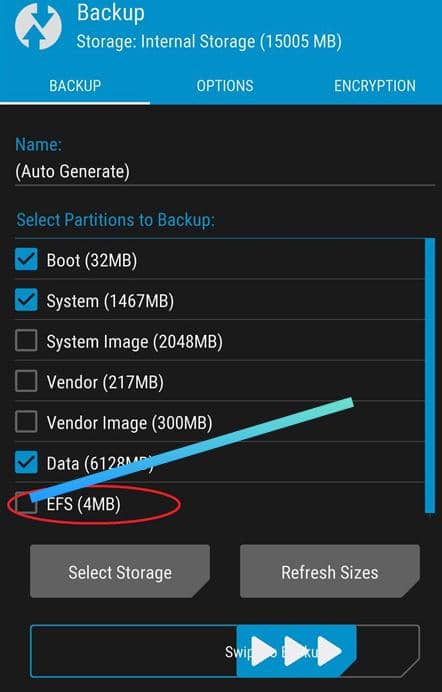 EFS partitions are fixed. If there are any more software processes you have left to do, you can do them now.
This fix is %100 working, and it is only valid for Mi 8 lite (Platina) model. Do not try this with any other model.
You are responsible for every action, do not try if you are not qualified.
Download Link: Mirror 1
Poco X3 Pro 50k Resistance alternatives. Another rootgsm page.