You can follow the steps to volume up, volume down and the power key of the iPhone 11 using the diagram below. Use a multimeter to measure the marked pins on the motherboard.
Check This diagram for iPhone 11 volume keys and power key ways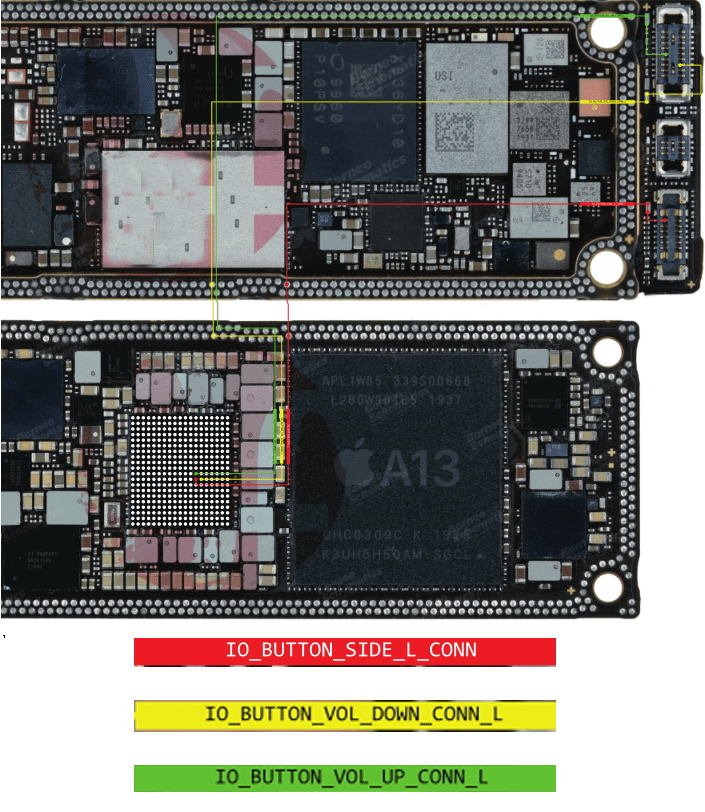 You can follow the diagram to find a solution to the problem.
Notice
Repairing an iPhone can be a complex task, as it requires a high level of technical expertise and specialized tools. Depending on the issue, the repair process may involve disassembling the device and replacing damaged components or fixing issues with the software.
It is important to choose a reputable and experienced repair service to ensure that the repair is done correctly and that your device is returned to you in good working condition. Some common issues that may require iPhone repair include a cracked screen, a malfunctioning camera, a broken charging port, or problems with the battery or home button.
If you are experiencing any of these issues with your iPhone, it is important to seek professional assistance to ensure that the repair is done correctly and your device is restored to full functionality.