Samsung T560 7.1.2 Custom Rom
Samsung T560 model has received an official update from Samsung up to the android 4.4 version. Recently, program developers do not release software that supports the android 4.4 version.
So how can we install an update on the t560 tablet?
The answer to the question of why we need to update is; Popular applications such as WhatsApp, Facebook, youtube always update their programs to current android models. The Android version must be higher than 4.4 for us to install these updates.
There is no update for the Samsung T560 after the official version 4.4. We need to install a custom ROM for this model.
How to install Custom Rom?
To install a custom ROM, we first need to install TWRP on our device. Download the file we shared to install TWRP. We load the twrp.tar file via Odin flasher.
Run the Odin program. We select the file "twrp_3.0.2-1_sm-t560.tar" from the AP section. Uncheck the "Auto Reboot" option from the Options tab. Shut down your tablet. While holding the volume down + home button, press the power button at the same time. Press the volume up button on the screen that comes up. Tablet is now in download mode. Start the installation with the "Start" button in the Odin program.
Since we have removed the auto-reboot option, the tablet will not restart automatically. Press and hold the volume down and power button for a while, the tablet will reboot. Turn off the tablet, this time press and hold the volume up + home + power button. Release just the power button when the Samsung logo appears.
We entered the TWRP recovery screen. Reset the tablet from the Wipe section, return to the TWRP main menu. Enter the Advanced section and turn on the ADB sideload option. We will install other files from the computer with ADB sideload.
We need ADB & fastboot tools. You can download it from here. Run the cmd prompt program in the adb&fastboot folder. We connected the tablet to the computer with the ADB sideload mode.
Let's enter the following commands from the cmd screen in order and start uploading the files.
adb sideload T560_Viper_V5.1.zip
adb sideload fixbattery.zip
adb sideload open_gapps-arm-7.1-nano-20220205.zip

After the installation is finished, perform the wipe again from the twrp menu.
After the custom rom installation is finished, reboot the tablet with the reboot system option. The tablet may take some time to boot up, you may have to wait a bit.
We have successfully installed the Samsung T560 custom rom installer on a tablet. The "about system" section of the tablet we installed is as follows.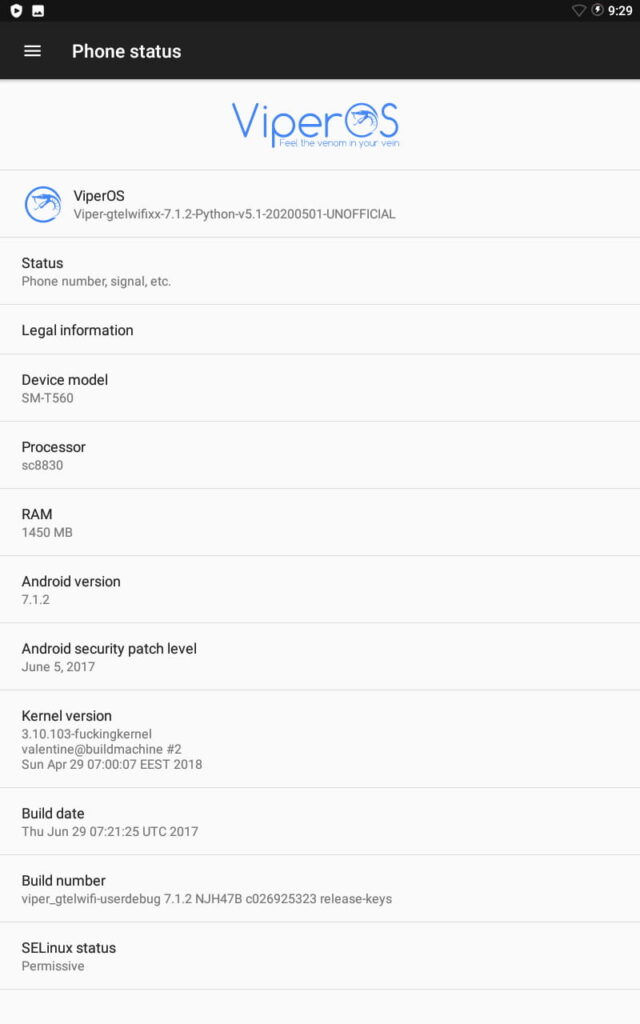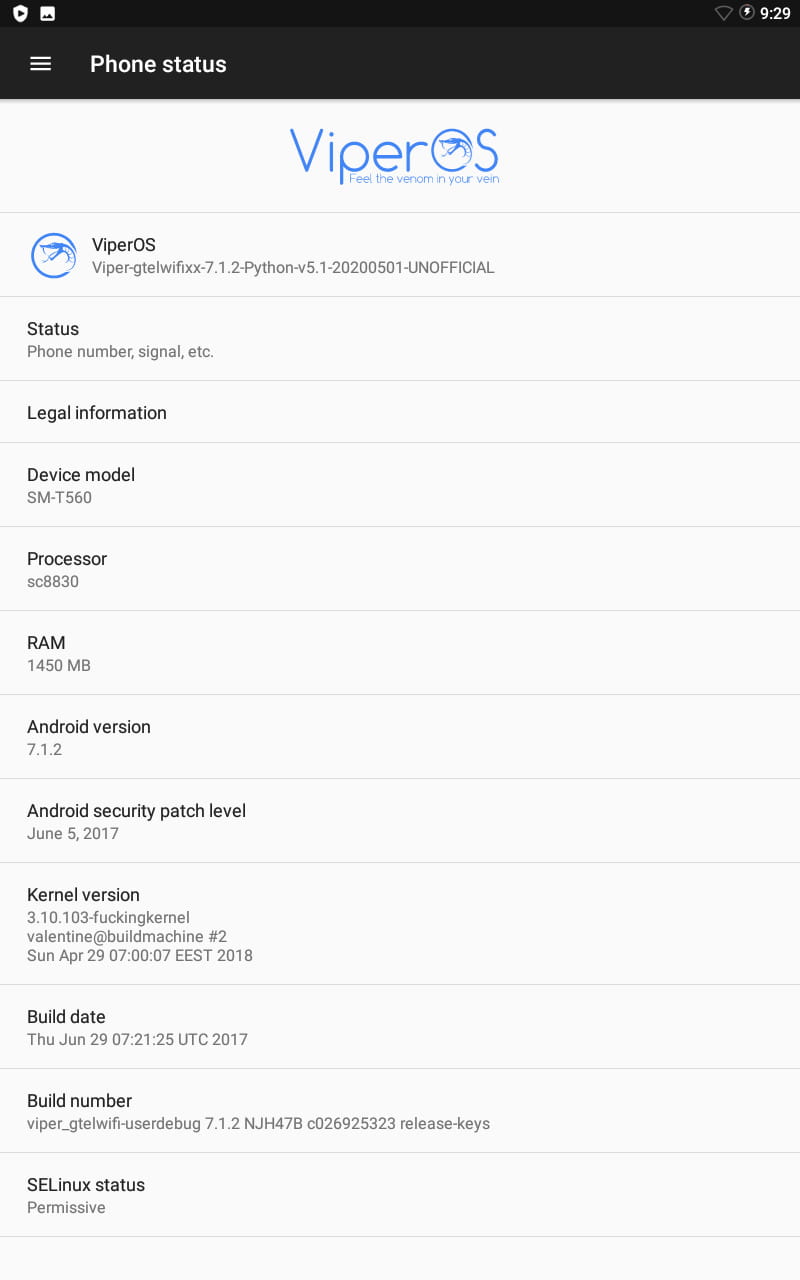 You can now install programs that you were not able to install on your tablet.
This custom rom supports up to the Android 7.1.2 version.
The end-user is responsible for his actions in this process. After installation, the tablet is reset, and old user data is wiped. We recommend taking a backup before installing. We did this installation and did not encounter any problems. Opengapss source https://opengapps.org/
All files – Download