Software support for E-tab 5 has ended. So the new version of the official software will no longer be available. The solution is to install a custom from.
What is a Custom Rom?
We've already answered that question. What is a Custom Rom? In short, Custom ROM is actually Android software created by independent developers like you and me.
How to Install Custom Rom E-tab 5?
To install custom rom, we need to install TWRP on the tablet first. You can download TWRP from here. Sp flash tool program required to install TWRP. Get Sp Flash Tool. Open Sp-Flashtool. Choose Scatter file it is MT6592_Android_scatter.txt Click download button and plug in USB cable while tablet is off.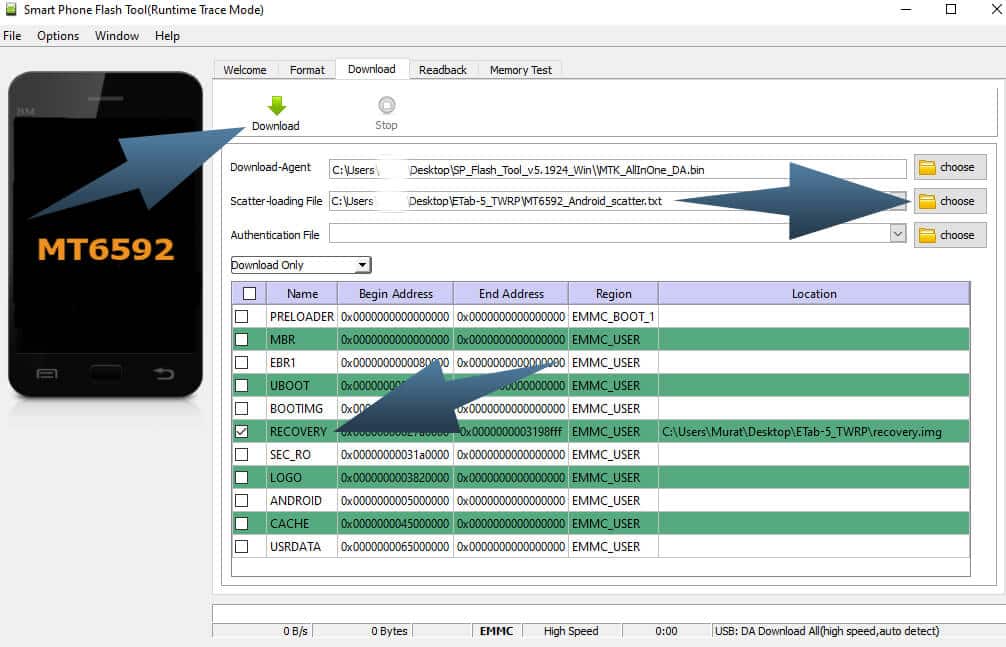 Twrp upload finished. Now press and hold the volume up key and turn on the tablet. Now we have instructions to install custom rom with twrp.
Download e-tab5 custom rom and GAPPS. From the Twrp menu, open the wipe data tab and perform wipe data. Copy the downloaded files into the tablet. Open the install section again from the twrp application. Install custom rom first, then install apps. When the installation is finished, start the tablet with the reboot system. You don't need anything else.
The end-user is responsible for installing custom rom.