Xperia Flash
The Sony Xperia Flash Tool allows you to perform actions that the Sony Xperia Companion program does not allow, such as downloading and installing ROMs, unlocking bootloader, etc. As a user of Sony Xperia Android phone, you can easily perform a downgrade with this program.
Unlike the Sony Xperia Companion, the Sony Flash Tool program allows you to throw any software on your device. If you prefer Custom ROMs, you can easily download ROMs, discard ROMs, and install ROMs with this program. This program also performs the installation of ROMs and the removal of the bootloader lock, which is a necessary process for rooting.
The Sony Xperia Flash Tool program supports Windows, Mac and Linux operating systems.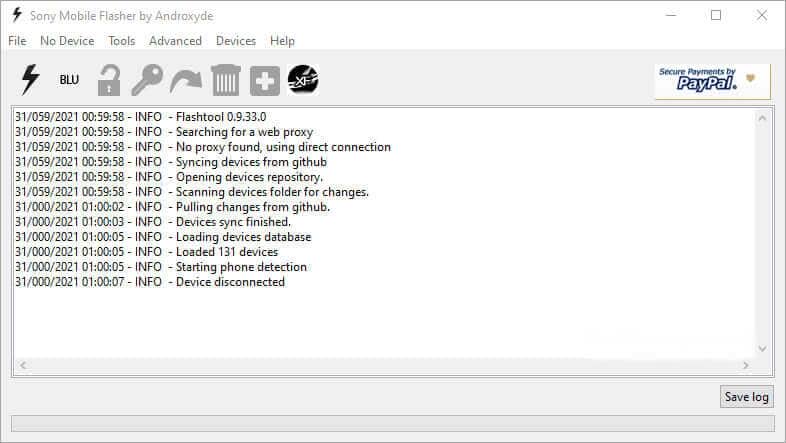 Sony Xperia Flashtool – Specifications:
Sony Xperia Flashtool does not require professionalism, as it is very easy to use. Here is a quick list of some of the features of this program:
Allows to Flash FTF Files
Sony Xperia Flashtool can be used to install FTF firmware on the appropriate Sony devices using the S1 protocol. You can use the FTF hard software to update the operating systems (OS) of your device to a newer version, and it can be used to upgrade to an earlier version of the version.
The ability to unlock the bootloader
Sony Xperia is a multi-purpose tool, which not only serves to unlock the bootloader of the device, but also can switch to flash files immediately after unlocking with this single tool.
Get the latest version of Sony Xperia Flashtool from the download links provided below.
Developers' note: C4 and C5 users, please do not install flash using Flashtool. The device will make bricks. M5 users, please use FSC when flashing, otherwise, it will brick your device.
Download Xperia Flashtool