Samsung Galaxy Tab S7
One of the tablets produced by the technology giant Samsung, the Samsung Galaxy Tab S7 draws attention with its features. Thanks to the new features added to the new generation tablets which are getting closer to being an alternative to laptop computers are among the products that have increased interest in terms of preferability.
What are the Samsung Galaxy Tab S7 Features?
Among the most advanced tablets produced by Samsung, the Samsung Galaxy Tab S7 features are as follows;
Android 10 based ONE UI 2.1 operating system
Mystic silver, mystic bronze and mystic black color options
8000mAh battery capacity
FM radio feature
USB 3.2, Bluetooth 5.1 and Wi-Fi 6 connectivity features
f/2.0 wide-angle 8MP front camera
13MP f/2.0 wide-angle main rear camera
5MP secondary rear camera with f/2.2 wide-angle
498 grams weight
128 and 256 GB internal storage with UFS 3.0 feature
6 and 8 GB RAM options
Qualcomm SM8250 Snapdragon 865 Plus processor
120 Hz screen refresh rate
HDR10+ display technology
276 PPI screen color density
11-inch screen with 1600 x 2560 pixels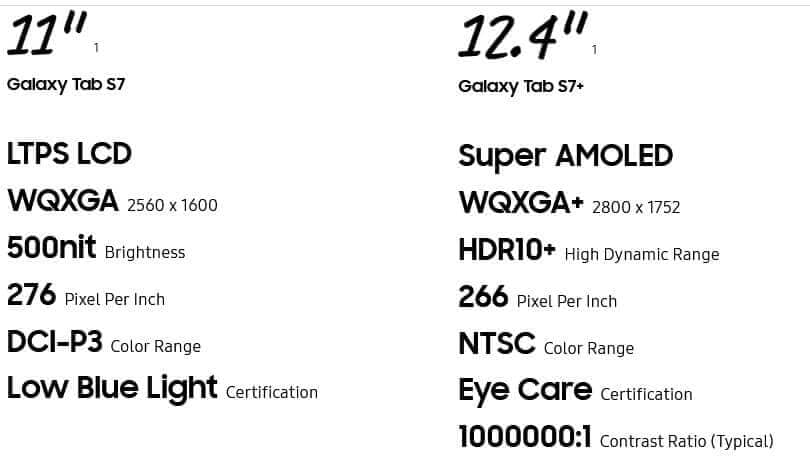 These are among the Samsung Galaxy Tab S7 tablet.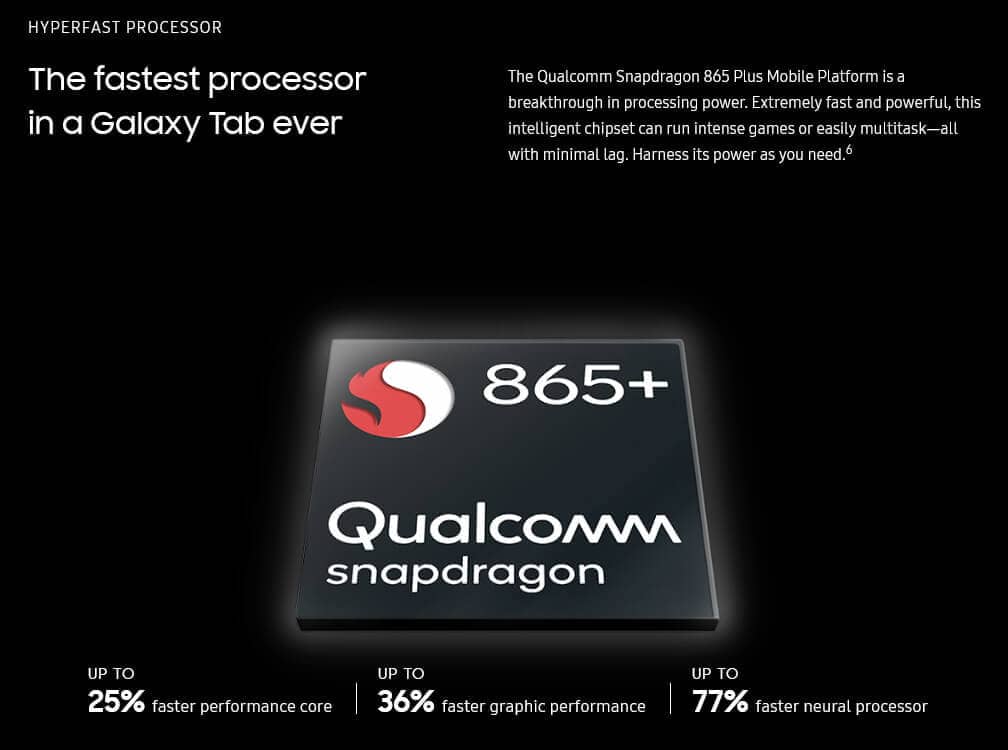 Samsung Galaxy Tab S7 Tablet Review
If you are looking for a good alternative to laptops, we can recommend you to check out the Samsung Galaxy Tab S7 tablet as a viable option.
The tablet, which includes new generation features, also offers innovation with its keyboard-supported case. Considering the refresh rate, we can say that it is at the ideal level. On the other hand, having the S Pen pen feature allows you to use the device more fluently.
When we look at the camera features, even if it is sufficient for a tablet in this segment, we would expect better from a brand like Samsung. Commenting on this for the front and rear cameras, we can say that the camera quality, in general, is not bad.
We found the screen features that support HDR10 + and have 2560 x 1600 pixels in place. While it is possible that the screen PPI density can be better, it is reasonable to say that this density is also acceptable, considering other features and the Samsung Galaxy Tab S7 tablet price.
Although the 8000 mAh battery capacity is a little low for this device, it can be said that it is a sufficient capacity when we look at its competitors in the market. One of the most pleasing aspects of the Samsung Galaxy Tab S7 features is the fact that there is no performance shortage even in many powerful games while playing games.
Samsung Galaxy Tab S7 Price: The tablet has a price tag of $499
Samsung Galaxy Tab S7 official website.