The bootloop problem of the sweetin model that I'm talking about occurred after efs was deleted. The phone was constantly resetting the logo. Even though I installed full rom with fastboot mode, it did not fix the problem. Since the phone's bootloader was unlocked, I could install whatever I wanted via fastboot.
Bootloop Problem
To fix bootloop, First I installed the modem file via fastboot with adb & fastboot tools, there was no result. The problem was not the modem. I performed twrp installation to the phone. When I wanted to reset the phone in the Wipe data section, I encountered the error I mentioned below.
The phone was constantly resetting because the persist partition was corrupted. I connected the phone to the computer in fastboot mode again. I tried installing persist with adb & Fastboot tools. I also installed the modem, thinking that the problem was caused by the modem.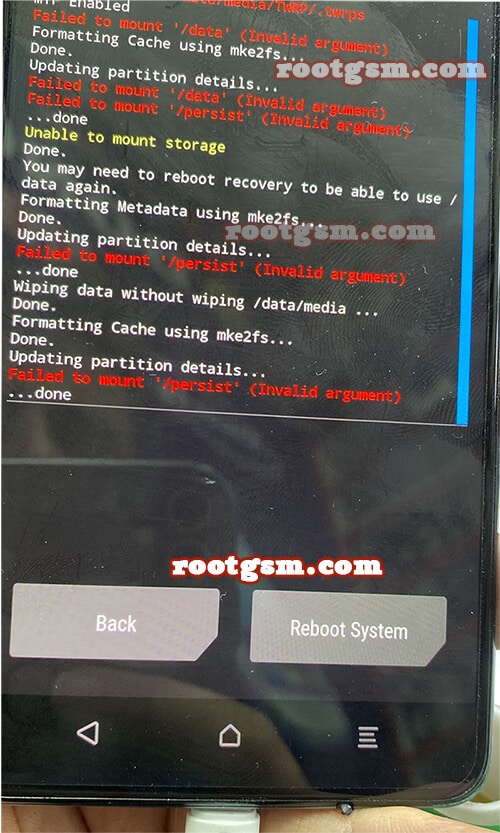 Installation commands
fastboot flash modem NON-HLOS.bin
fastboot flash persist persist.img
The modem was installed but, even though the bootloader is unlocked the "persist" won't allow the installation because it has write protection. Persist is not installed when you install rom with fastboot. The other solution for this is to install rom with edl mode. Since I did not want to open the back cover of the phone, I had to solve this problem in a different way.
Solution
Install twrp in fastboot mode. ( required files are shared at the end of the article.). Run the "recovery-twrp.bat" file from the files you downloaded. Connect the phone to the computer in fastboot mode. Start the installation with the Enter key.
Copy and paste the "persist.img" file in the stock rom to the memory card and insert it into the phone. Enter the "external sd" folder from the twrp install section and make the img files visible with the "select img" button.
When you click on the Persist.img file, the following options will appear. Select the "Persist" option from the "Select Partition to flash image" section and start the installation with the "Swipe to confirm Flash" button just below.
After the installation is finished, the phone will boot normally. The only condition for doing these operations is that the bootloader is unlocked. If the bootloader is locked, you can also install with edl mode. The easy way is to install with twrp.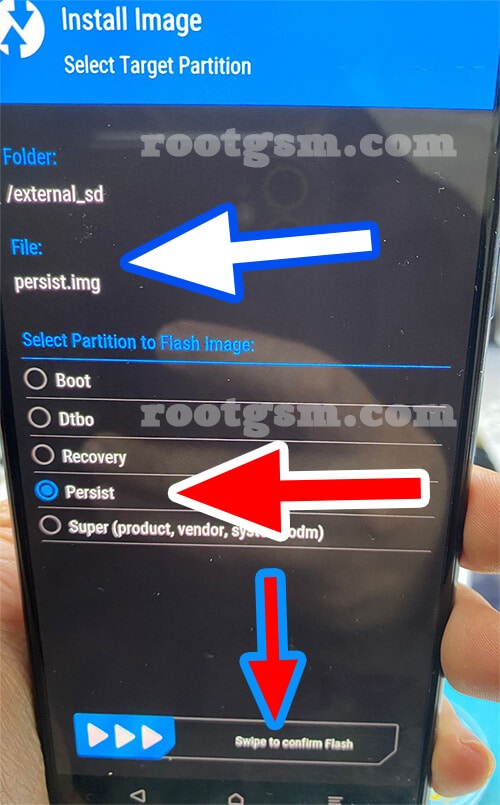 I have experienced the Redmi Note 10 Pro/Pro Max (sweetin) bootloop problem, and I explained the solution to you. The problem is fixed. All responsibility belongs to the end user. The content of the article belongs to our site, however, you can share it by presenting the source.
Relevant files;
Redmi Note 10 Pro/Pro Max (sweetin) twrp
Stock Rom
Device: Redmi Note 10 Pro / Pro Max India
Codename: sweetin
Version: V13.0.3.0.SKFINXM
Branch: Stable
Type: Fastboot
Size: 3.8 GB
Release Date: 2022-03-31
You can download full stock rom from here:
How To Put Xiaomi Phones In Edl Mode? 2022