Mi Flash Tool
Mi flash tool is a tool to install ROM on Xiaomi phones in fastboot mode.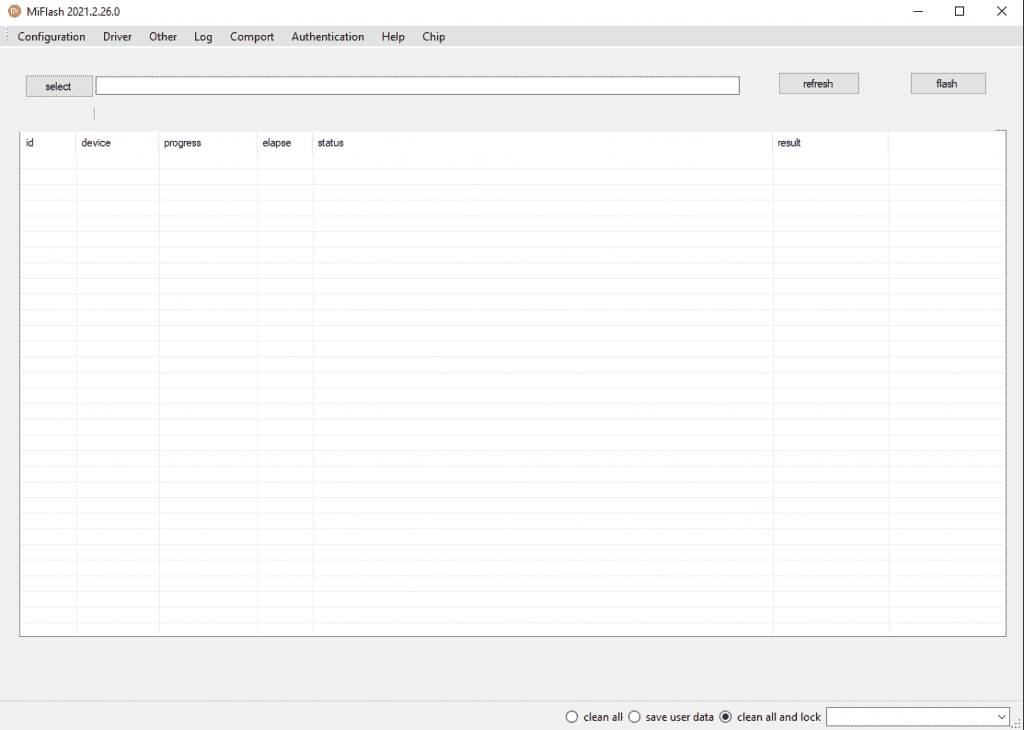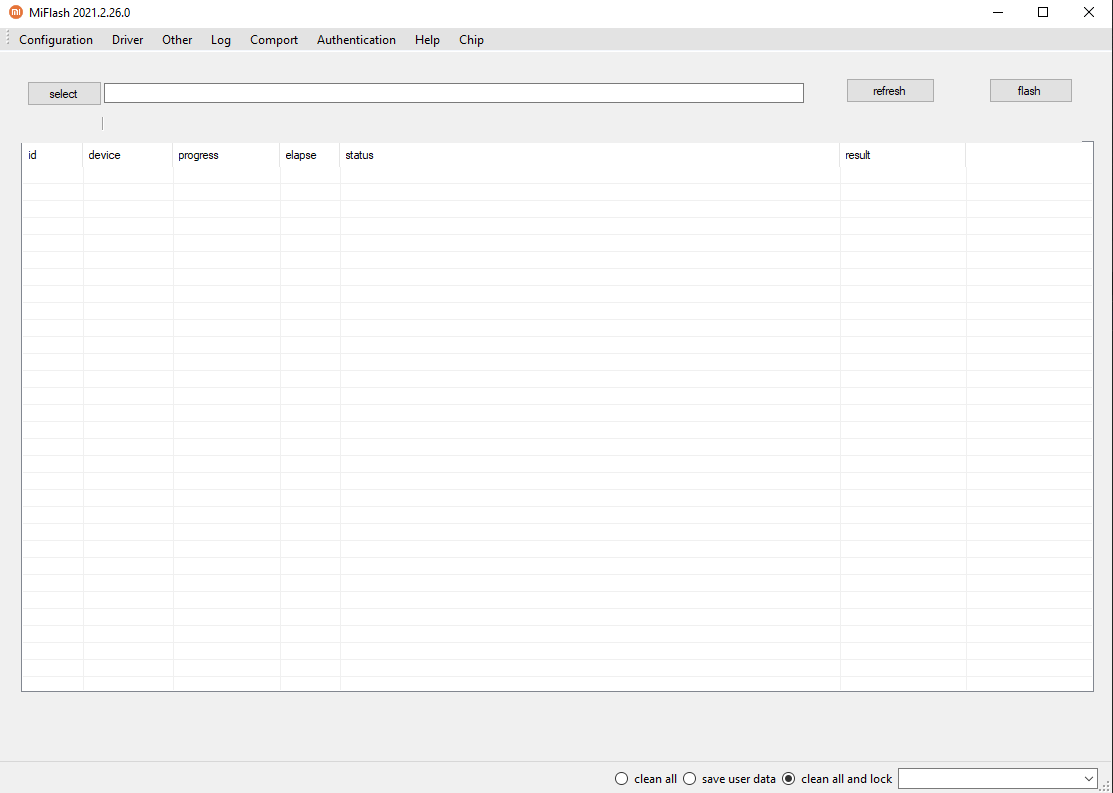 Mi flash tool supports both 32 bit and 64-bit Windows versions. Extract the downloaded zip file and run XiaoMiFlash.exe.Mi flash tool only supported fastboot mode.
Important Notice: Below there are 3 options. Clean all, save user data, clean all, and lock. If you choose clean all and lock, The bootloader is locked again. to avoid this problem, select the clean all option.
Mi Flash Tool v20210226
Version: v20210226
File Size: 66.4 MB
Algorithm Hash
——— —- —-
SHA256 EBC3D40AE21FE349E19DEAF6CBEFA0305D335BA758C8077E44E388464F1C439F