Table of Contents
Chinese technology giant POCO & Xiaomi has withdrawn update support from some of its phones. The phones for which support has been withdrawn are listed in our news.
Recently, Android phone manufacturers have started to compete with each other in terms of updates. During this period, Xiaomi also pleased its users by providing long and comprehensive update support for its phones. However, there are also phones that Xiaomi will no longer support.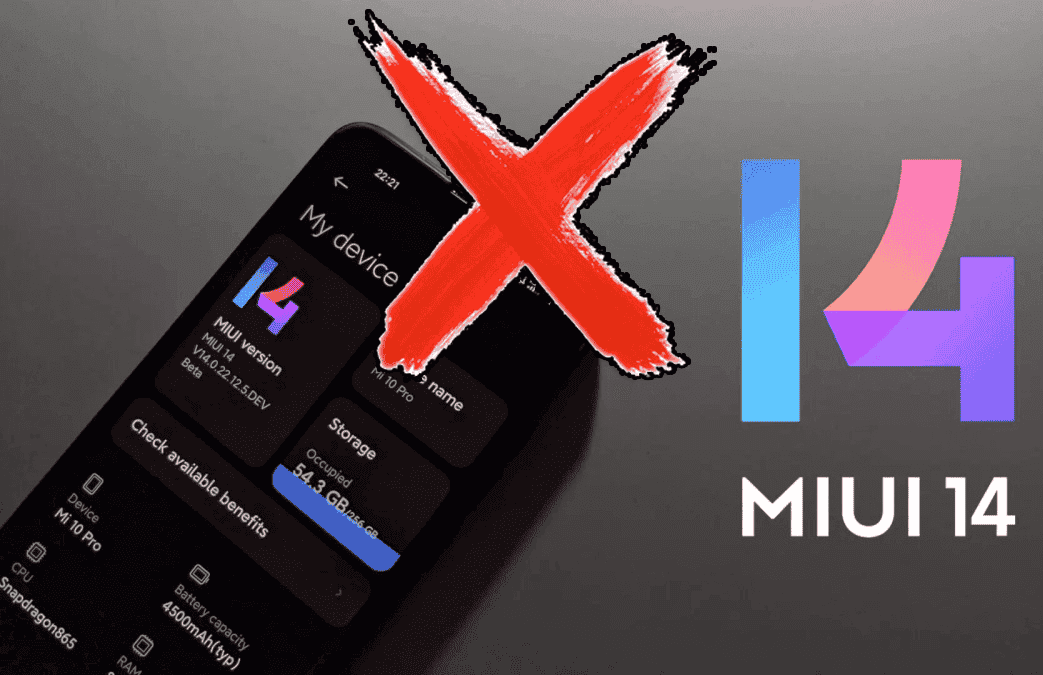 POCO & Xiaomi will not receive further software support.
Old phones are now becoming a burden for the Chinese company. That's why the company started to withdraw update support from its old phones. In this context, support was withdrawn from phones that have reached their fourth year. The phones listed below will no longer receive updates.
These phones that will not receive main Android updates will also miss out on security updates. If you value your security and own one of the phones listed below, we would like to emphasize that it would be beneficial for you to upgrade your phone.
Why do mobile phone companies end their software support for old models?
Mobile phone companies end software support for older models for several reasons:
Cost: Supporting older models requires resources and funding, which can be better allocated to developing new products and improving current ones.
Newer Technologies: With advancements in technology, new features and capabilities are developed, and older models may not be able to keep up.
Security: As software ages, it becomes more vulnerable to security threats. Ending support for older models helps to ensure that users are protected from these threats.
Limited User Base: As devices get older, the number of users still using them decreases. It may not be worth it for companies to continue investing resources in supporting these older models with a smaller user base.
Overall, ending support for older models is a business decision that balances the cost and resources required with the potential benefits to users and the company.
Xiaomi, Redmi and POCO models that have ended update support.
Mi 1
Mi 2
Mi 2A
Mi 3
Mi 4
Mi 4S
Mi 4c
Mi 5
Mi 5s
Mi 5s Plus
Mi 5c
Mi 5X
Mi 6
Mi 6X
Mi 8 SE
Mi Note
Mi Note 2
Mi Note 3
Mi Note Pro
MIX
MIX 2
Mi MAX
Mi MAX 2
Mi A1
Mi A2
Mi A2 Lite
Mi Pad
Mi Pad 2
Mi Pad 3
Mi Pad 4
Mi Pad 4 Plus
Mi MAX 3
Mi 8 Lite
MIX 2S
Mi MIX 2S
Mi 8 Explorer Edition
MIX 3
Mi MIX 3
Mi 8 UD
Mi 9 SE
Mi PLAY
Mi 8
Mi 9
Mi CC 9e
Mi A3 (Android One)
Mi Note 10
Mi CC 9 Pro
Redmi 1
Redmi 1S
Redmi 2
Redmi 2A
Redmi 3
Redmi 3S
Redmi 3X
Redmi 4
Redmi 4X
Redmi 4A
Redmi 5
Redmi 5 Plus
Redmi 5A
Redmi Note 1
Redmi Note 1S
Redmi Note 2
Redmi Note 2 Pro
Redmi Note 3
Redmi Note 4
Redmi Note 4X
Redmi Note 5
Redmi Note 5A
Redmi Pro
Redmi 6
Redmi 6 Pro
Redmi 6A
Redmi S2
Redmi Y2
Redmi Note 6 Pro
Redmi go
Redmi Note 7
Redmi Note 7S
Redmi Note 7 Pro
Redmi K20
Redmi 7
Redmi Y3
Redmi K20 Pro
Redmi 7A
Redmi Note 8 Pro
Redmi K30
Redmi 8
Redmi 8A
Redmi K30 5G
POCO F1
POCO PHONE F1
POCO X2
In this article, we have tried to explain the models for which POCO & Xiaomi software support has ended. If you own one of the models listed, you will no longer receive further software support.
Might interest you. How To Put Xiaomi Phones In Edl Mode?