Table of Contents
34 new harmful apps discovered that put Android users at risk. They can steal your information and empty your bank account.
34 harmful apps found for Android users!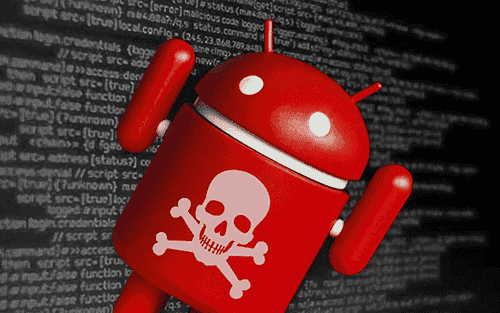 Experts from cybersecurity company SecneurX have discovered 34 new apps that put Android users at risk. According to shared information, these apps are more widespread on smartphones in Turkey, the US, Canada, and the UK.
These apps, which managed to pass Google Play's virus scanning software, infect your device with the Joker, Autolycos, and Harly viruses. With these viruses, they can obtain your private information and drain your bank account.
The harmful apps that you need to remove from your Android phone are:
Logo Design Maker – Joker
Funny Emoji Keyboard – Joker
Animal Doodle Drawing – Joker
Paper Paint – Autolycos –
Dexterity QR Scanner – Joker
Heart Rate Monitor – Joker
Fun Paint & Coloring – Harly
Beauty Christmas Songs – Joker
Epica Gamebox & Hub – Harly
Magic Face AI – Joker
Love Sticker – Joker
HD Screen Mirroring – Joker
Phone to TV – Joker
Photo Voice Translator – Joker
Effect Voice Changer – Joker
Quick PDF Scanner – Joker
Easy Voice Change – Joker
Fast Language Translator – Joker
Perfect Face Swap – Joker
Effects Photo Editor – Joker
Super Emoji Editor & Sticker – Harly
Blue Voice Changer – Harly
Cool Screen Mirroring – Joker
Phone Cleaner Lite – Joker
Digital Clock – Always display – Autolycos
Live Wallpaper – HD 3D/4D – Autolycos
Grape Camera & Photo Editor – Harly
Blood Glucose Recorder – Joker
Clever Clean – Batter Saver – Harly
Album Live Wallpaper & Theme – Harly
Shortcut Screen Mirroring – Joker
Mind Message – Joker
Advanced Cast Screen – Joker
Coloring Painting – Joker
SecneurX has made a request to Google to remove the above harmful apps from the Play Store. If you have already installed one of these apps, we recommend changing all passwords on your device. Additionally, resetting your phone to factory settings will prevent threats operating in the background.
What do you think about this? You can share your thoughts with us in the Comments section below.